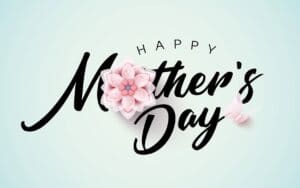 We believe mothers should not be confined to being celebrated just one day a year… we believe mothers should be recognized 365 days a year.
Here is to all the Mothers, Single Mothers, Tired Mothers, Caregivers, Sisters, Aunts, Fosters Moms, Caregivers, and Dads who do it both. We see you and acknowledge your strength and value in everything you do.
For knowing that you don't need to hear the words "I Love You", to know how much you are loved. 
For respecting that your child may not like hugs, even though all you want to do is cuddle them and hold them.
For knowing exactly which spoon, bowl, and plate they need for breakfast, lunch, and dinner. 
For waking up extra early to allow time for every ritual that your child needs to follow as part of their morning routine.
For the ability to see the world through their eyes, and advocate for the best future for them. 
You are appreciated 365 days a year.